Marine Technician

Date Posted: 2018-01-10
Company: Sunset Harbor Marina
Location: Essex, MD
Job Type: Full Time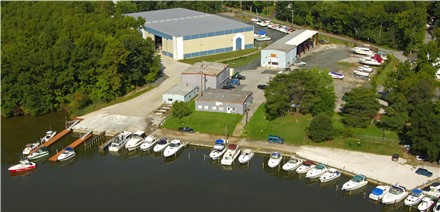 Job Description
Tired of the stressful, "bottom-line" corporate environment?
How about a low stress, family owned business?

Sunset Harbor Marina & Boatel in Middle River is seeking an experienced marine technician to work on recreational power boats up to 50′ to start no later than March 1st.

The right person MUST be reliable, clean-cut, drug free, felony-free, and have at least one year experience on Merc or Volvo engines and outdrives, and various marine systems. He or she must also pass a background check & drug test.

Factory certifications are a plus! You can be a part of one of the finest service departments in the area. Learn from the best to be the best!

We will arrange and pay for factory training as well as ABYC certification training.
Opportunity to become a Maryland State Trailer Inspector, Flexiteek Synthetic Flooring installer, and more.

Familiarity with forklift & travel lift is also a plus.

This is a full-time position with benefits:
Health Insurance assistance
Paid vacation
AFLAC

Along with typical marina/boatyard duties, this job will include equipment installations, troubleshooting and repairing inboard engines and outdrives, 12V, 110V, plumbing, winterizing, commissioning, tune-ups, equipment operating, etc.

Send resume by e-mail only to info@sunsetharbor.com. DO NOT CALL OR VISIT IN PERSON!
Apply for this job by filling the form