Marine Store and Parts Assistant Manager

Date Posted: 2017-03-14
Company: Fairwinds Marina
Location: Fairwinds Marina, Annapolis, MD
Job Type: Full Time
Job Description
Interested in the boating industry? Do you know the ins and outs of outboard motors and would like to apply that knowledge in a retail setting? Come join the crew at Fairwinds Marina at their Marine Store, where you will use your expertise and customer service to help boaters find the parts they need to keep their engines running, and the gear they want to enjoy their day out on the water.
Responsibilities Include:
Field customer inquiries over the phone and in person
Use parts manager programs to locate and identify requested engine parts
Maintain accurate record of inventory utilizing Quickbooks
Assist customers in finding boat parts and accessories
Maintaining security and safety throughout the store at all times
Maintaining high standards of customer service and housekeeping
Demonstrating an eagerness to be a team player and assist in other functions as assigned by the store management team
Ring sales at register and provide prompt and expedient service
Assist in order fulfillment for online and remote sales
Qualifications:
Excellent administrative skills required
Experience in marine industry or boating required
Customer service experience preferred
Communicate effectively with peers, customers and management
Works well in a fast-paced retail environment
Use basic math and computers effectively and accurately
Demonstrate strong organizational skills
Be punctual and at work as scheduled
Work Schedule
This is a full time position. Weekend availability required.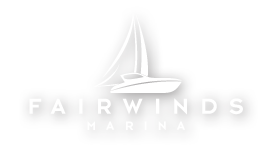 Apply for this job by filling the form