Yacht Yard Hand

Date Posted: 2016-09-18
Company:
Location: Gibson Island
Job Type: Full Time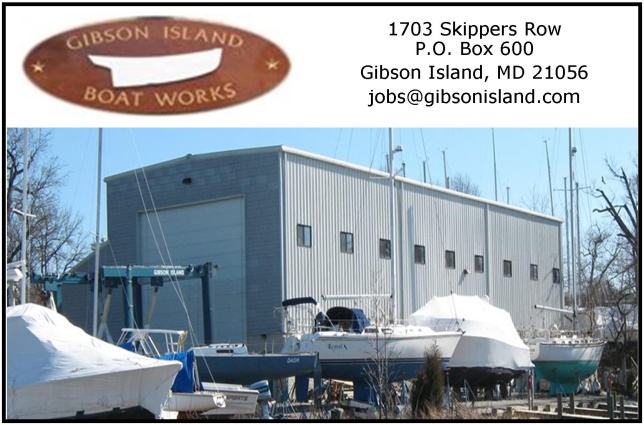 Job Description
Assists in the maintenance and repair of boats according to work order specifications. Responsible for a full range of rough and finished repair work; inspects completed work for conformance with specifications, and complies with appropriate safety codes and regulations.
Duties and Responsibilities:
Repairs boats according to work order; trouble shoots and identifies solution.
Examines boat to determine location and extent of defect.
Confers with supervisor to determine repair needs and plans sequence of tasks.
Search and order parts for projects as needed.
Assists in moving, blocking, and hauling boats.
Uses power saws, drills, and hand tools to cut out defective area; measures and records dimensions.
Sets up and operates saws, joiners, planers, and shapers to fabricate repair parts.
Positions and fits part; secures, using caulking, adhesive, or carpenter tools.  Installs fittings.
Cuts fiberglass and patches damaged or defective surfaces.  Smooths and repairs surfaces with power sander.
Paints, waxes, buffs, and finishes surfaces in preparation for inspection.
Maintains appropriate service and repair records.
Other duties as assigned.
Education and Experience:
High School Diploma or equivalent.
Two years' experience as Yard Hand or Handyman; experience working with power tools such as buffers and grinders preferred.
Knowledge of basic boat terminology.
Knowledge/Skills/ Abilities and Work Behaviors:
General repair & maintenance to include; but not limited to, sanding, painting, patching, & waxing
Knowledge of methods, materials, tools, and equipment used; applicable safety requirements; methods and practices in the maintenance of tools, machinery and equipment
Able to take and carry out direction well; maintains cooperative working relations
Open to constructive criticism in an effort to learn and further your value to the yard
Strong interpersonal skills- able to communicate clearly to employees as well as customers
Adheres to safety standards
Maintain a professional appearance at work
Work in an organized manner ensuring a neat and safe work space
Maintain neat yard appearance inside and out
Work Environment:
Able to work on and around boats, in water and on land. Boats may be small and tend to tip; boats may be on jack stands on land, where the deck is 10′ or more from the ground surface. Good physical coordination and balance is a must.
Able to climb and work on scaffolding for long periods of time.
Compensation, Benefits and Policies for all three open positions
Full-time hourly position pays competitively based on work experience, training, education, and skills. Boat Works full-time employees are eligible for medical, dental, vision, 401K, life insurance, vacation, and sick/personal leave.  Must be able to pass background check and drug testing. EEO
SUBMIT RESUME OR LETTER OF INTEREST WITH WORK HISTORY, EMAIL, AND PHONE NUMBER TO: jobs@gibsonisland.com
Apply for this job by filling the form