On-the-Job Training Practicum: Boat Sales and Delivery Process

Date Posted: 2016-09-14
Location: Galahad Marine, Inc. North East, MD
Description
Position: Boat Sales & Training for Boat Purchasers and Delivery Process
Reports to: Full Time Salesmen
Start Date: May
Duration:  Six weeks
Typical work week: Saturdays and Sundays plus 2 or 3 days during the week.  Anywhere between 30 – 60 hours a week.
Post Training Employment Opportunities: Yes, based on performance.
Position Description and/or Responsibilities: Candidate will work with full time salesmen at shows & events both at marina and off site. Candidate will learn the boats and sales skills. Will also provide training and lessons for first time boat purchasers and conduct water demonstrations.
Desired skills: Neat appearance, strong will to learn, some knowledge of boats.
Hourly Rate:   $10
Hours of Operation:  Sunday through Saturday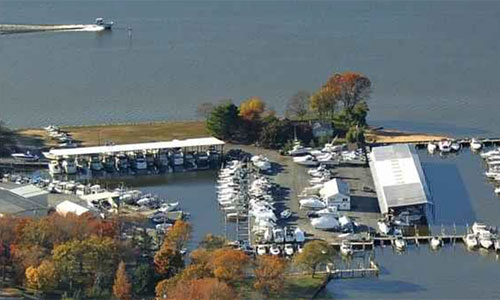 Galahad Marine, Inc. North East, MD
This is a full service marina with a pavilion, 175 boat slips including 37 covered, boat gas dock, snack bar, boat parts store, bathhouse and boat winter storage inside and outside. We are an authorized boat sales dealer for Sailfish, Southwind, Donzi, Fountain and Baja.  A Hi/Dry rack storage building with boat forklift service can handle boats up to 33. We are also a Boat US co-operating marina. We are open year round. A
Apply for this job by filling the form