On-the-Job Training Practicum: Fiberglass/Gel-coat/Varnish Technicians, Mechanical Work

Date Posted: 2016-10-28
Location: Burr Yacht Sales, Edgewater MD
Description
Position: Fiberglass/Gel-coat/Varnish Technicians, Mechanical Work
Reports to: Service Manager
Start Date: Anytime during the month of May
Duration:  Six weeks
Typical work week: Internship hours would be 8 am – 5 pm Monday through Friday
Post Training Employment Opportunities: Yes, based on performance.
Position Description and/or Responsibilities: Start on May 1 or flexible depending on other obligations
Desired skills:  We are looking for people that are organized, willing to arrive on time, and are motivated to do the job assigned correctly (no matter what the job).  Work well  and be helpful with staff and employees. We are a very fast paced organization that requires someone who is willing and able to move at our speed. There is very little down time but we all have fun every week.
Hourly rate:  $10
Hours of Operation:  Monday through Friday 8 am $10- 5 pm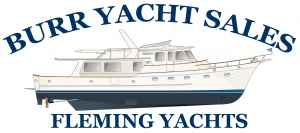 Burr Yacht Sales, Inc
Burr Yacht Sales is the exclusive east coast distributor of Fleming Yachts and is solely dedicated to the sales, service, and outfitting of the finest cruising yacht on the market. From our founding in 1963 we continue to maintain the core values set forth by naval architect, Arthur Burr, a graduate of the Webb institute.
We employ 22 people full time in Edgewater, MD to perform the installation and servicing of equipment on both new and used Flemings. In addition, we have a location in Stuart, FL with 3 employees. We sell an average of 20 boats a year and provide extensive hands on training for our customers after the sale. Our customers cruise their boats along the east coast, from Maine to Florida, the Gulf Coast to the Great Lakes, and throughout the Caribbean. Quality and customer service are constantly held at the highest levels and employees put forth amazing efforts to ensure the success of projects.
Apply for this job by filling the form