On-the-Job Training Practicum: Boat Yard/Marina Technician Assistant

Date Posted: 2016-10-31
Location: Brewer Boatyard and Marina, Oxford, MD
Description
Position:  Mechanic Assistant
Reports to:  General Manager, Boatyard and Docks/ Office Manager
Start Date:  Sometime after Memorial day (May, 29)
Duration:  Six weeks
Typical work week: Candidate is expected to work 40 hours a week with varying shift start/end times to be determined based on varying job functino during the internship.  Weekend work should be expected when working with fuel dock and ship store. 
Post Training Employment Opportunities: Yes, based on performance.
Position Description and/or Responsibilities: The training will be broken into multiple phases and experiences depending upon candidates skills set and capabilities.  Some possibilities include: exterior boat maintenance, washing, waxing and painting bottoms.  Helping our technicians on mechanical, plumbing and other repairs.  Working in the ship store and fuel dock and assisting with transient bookings, arrivals and departures. 
Desired Skills: Motivated, hard-working individuals open to all aspects of boatyard work.  The ideal candidate would be a fast learner with an inquisitive mind and excellent problem solving skills. 
Hourly Rate: $10
Hours of Operation:  
Monday through Thursday  8 am – 4:30 pm
Saturday and Sunday  8 am – 5:30 pm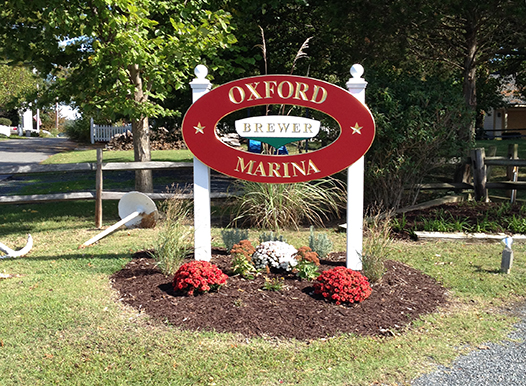 Brewer Oxford Boat Yard & Marina
Brewer Oxford Boat Yard & Marina is a cruiser-friendly, full-service marina offering repairs, refits and upgrades to recreational power and sailing vessels of all sizes.  As one of the newest member of the Brewer Yacht Yards family, Brewer Oxford has 152 seasonal slips and a mixture of outdoor and covered land storage.  Our team consists of experienced industry professionals capable of repairing, refitting, and upgrading recreational power and sailing vessels up to about 90 feet.  Our full-service yard features a 75 ton Travelift and a 35 ton hydraulic trailer for hauling and moving boats. Brewer Oxford performs major refits to both power and sailing yachts, lard and small.
Apply for this job by filling the form