On-the-Job Training Practicum: Boat Service and Repair

Date Posted: 2016-11-01
Location: Reliable Marine, Solomons, MD
Description
Position: Boat Service and Repair
Reports to: General Manager

Start Date:  Sometime after Memorial day (May, 29), may start earlier.
Duration:  Six weeks
Typical work week: Candidate is expected to work 40 hours a week, primarily Monday through Friday, with some Saturday work depending on the week and/or needs of the business.

Post Training Employment Opportunities: Yes, based on performance.
Position Description and/or Responsibilities: Candidate will have the opportunity to work in the office/front end/customer service are of the business, repair shop, and maintenance yard.  Responsibilities include, but are not limited to; greeting customers, pulling parts, inventory contril, working in the boat yard, maintaining yard equipment, and assisting with diagnostics, as well as parts and fuel system work.  Ideal candidate would be an aspiring mechanic.

Desired Skills: Excellent customer service skills, attention to detail, process-oriented, willingness to work outdoors, and a strong work ethic.

Hourly Rate: $10
Hours of Operation: Monday through Saturday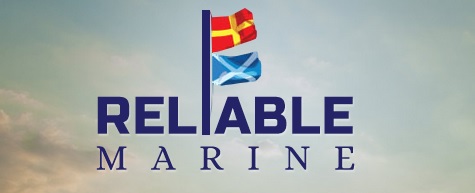 Reliable Marine
Since our incorporation in 1996, Reliable Marine has focused on the repair and service of outboard, inboard and sterndrive marine engines.  As such, we have partnered with a variety of marine engine manufacturers, invested in tools and technology, and continuously updated our technician's skills.  While we are best known for our engine work, we do our best to support all of our customer's needs.  With that, our services include:  full-service maintenance/repair facility, inboard/outboard/sterndrive repair, haul/launch/transport up to 32 feet, winterization, spring commissioning, trailer repair, bottom painting, electronics installation and replacement, shrink wrapping, woodworking and gelcoating/fiberglass repair.
Apply for this job by filling the form