On-the-Job Training Practicum: Service and Mechanical Assistant

Date Posted: 2016-11-01
Location: Rhode River Marina, Edgewater, MD
Description
Position: Service and Mechanical Assistant
Reports to: Owner and Yard Manager

Start Date:  Early May running through mid-June
Duration:  Six weeks
Typical work week: Candidate is expected to work a flexible weekly schedule of 40 hours, which will include some weekends and holidays.

Post Training Employment Opportunities: Yes, based on performance.
Position Description and/or Responsibilities: Candidate will have the opportunity to work in multiple areas in the marina.  Responsibilities include, but are not limited to: hauling, blocking, sanding, painting, and washing boats, assisting technicians with repairs, shop and yard maintenance, greeting customers and assisting on the dock, as well as potentially supporting office staff with business needs.

Desired Skills: Customer service skills, attention to detail, a strong work ethic, great attitude, and willingness to work outdoors.

Hourly Rate: $10
Hours of Operation:  Sunday through Saturday  8 am – 5 pm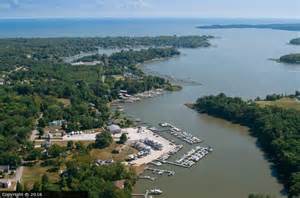 Rhode River Marina
Centrally located off the Chesapeake Bay in the Rhode/West River – Rhode River Marina is a full service marina with a rich history of excellent service, customer loyalty, and respect for the environment.  Named the "Clean Marina of the Year" in 2014, the Rhode River Marina offers wet slips, lift slips, dry rack and engine service, and sales.  From routine maintenance to unexpected repairs, Rhode River's certified, factory-trained service technicians make Rhode River Marina the single source for all boating service needs.
Apply for this job by filling the form