On-the-Job Training: Office Support

Date Posted: 2016-11-01
Location: Marinalife, LLC, Baltimore, MD
Description
Position: Office Support
Reports to: Office Manager

Start Date: May 2017
Duration:  Six weeks
Typical work week: Candidate is expected to work 35-40 hours per week minimum.

Post Training Employment Opportunities: Yes, based on performance.
Position Description and/or Responsibilities: Candidate will have the opportunity to work within many areas of Marinalife.  This includes editing and proofing of the Marinalife Magazine, creation and executing of marketing projects, marina data entry, along with various membership fulfillment projects.

Desired Skills: Neat appearance, great communication skills, computer savvy, strong will to learn.

Hourly Rate: $10
Hours of Operation:  Monday through Friday  9 am – 6 pm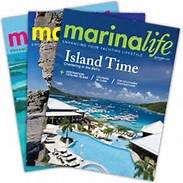 Marinalife Cruising Club and Magazine
Marinalife was started in 2000 by active boaters in the Chesapeake Bay to help create a resource for boaters to find the right marina.  Today Marinalife is the most trusted and respected resource for marine related travel information.  The Cruising Club Membership gives boaters access to marine related information, updated fuel prices, trip planning tools, cruise itineraries, a quarterly travel magazine and more.  The Marinalife office is located at Baltimore Marine Center Harborview Marina in Batlimore's Inner Harbor.
Apply for this job by filling the form