On-the-Job Training: Boatyard and Marina

Date Posted: 2016-11-01
Location: Hinckley Yacht Services and Marina, Oxford, MD
Description
Position:  Hinckley Yacht Services
Reports to: Service Manager and/or General Manager
Start Date:  Sometime after Memorial day (May, 29)
Duration:  Six weeks
Typical work week: Candidate is expected to work a flexible weekly schedule of 40 hours, which will include some weekends and holidays.
Post Training Employment Opportunities: Yes, based on performance.
Position Description and/or Responsibilities: The intern will have the opportunity to work in both the boatyard and marina sides of the industry.  The training is designed to help identify the candidate's interest by providing exposure to the different departments of a full-service boat yard.  Responsibilities include, but are not limited to: assisting in the office, helping in the ship store, customer service, inventory, restocking, working on the dock and assisting the cleaning crew, towing, tying up, washing boats, yard maintenance; as well as working with the varying trade departments for mechanical assistance, painting, fiberglass work, gelcoat, varnishing and more.
Desired Skills: Motivated, hard working individual to work in vary elements.  The ideal candidate would be a fast learner with an inquisitive mind and excellent problem solving skills.
Hourly Rate: $10
Hours of Operation: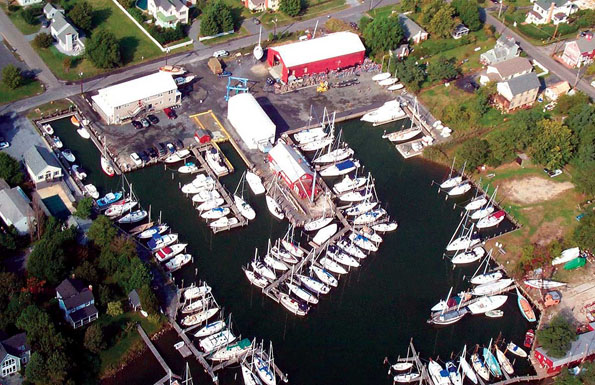 Hinckley Yacht Services and Marina
The full-time Hinckley-trained professionals at Hinckley Yacht Services are proud to offer fully mobile and on-site warranted services ranging from engine repairs and repowers to custom carpentry and full electronics upgrades.  Hinckley service is an affordable luxury available not only to Hinckley owners, but to all yacht owners.  In fact, the majority of the service work we perform is on yachts other than Hinckley's.  Hinckley Yacht Services also offers fully-equipped marina slips, indoor heated storage, outdoor land storage, transient slips, water-side pool, pump-out station, showers, laundromat and more.
Apply for this job by filling the form