On-the-Job Training Practicum: Dockhand/Customer Service Representative

Date Posted: 2016-10-31
Location: The Chesapeake Boating Club, Annapolis, MD
Description
Position:  Dockhand/Customer Service Representative
Reports to:  Fleet and Maintenance Managers
Start Date:  Preference for start date as early in May as possible.
Duration:  Six+ weeks
Typical work week:  Workweek is seven days, candidate is expected to work weekends and holidays. 
Post Training Employment Opportunities: Yes, based on performance.
Position Description and/or Responsibilities: Candidate will have the oppotunity to learn all facets of the business.  Responsibilities include, but are not limited to:  tying up and cleaning boats, meetig and greeting customers, supporting quality control efforst, recognizing issues, problem solving, and assisting managers and staff with need that are associated with running the business. 
Desired Skills: Excellent customer service skills, attention to detail, a strong work ethic, and willing to work outdoors. 
Hourly Rate: $10
Hours of Operation:  
Sunday through Saturday  9 am – 5 pm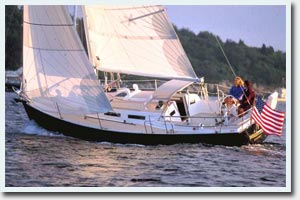 The Chesapeake Boating Club
The Chesapeake Boating Club is an affordable and convenient way to make recreational boating accessible to water enthusiasts.  The Club, which opened for business in 1992 in the Historic Eastport section of Annapolis, is the #1 flexible boat sharing program on the Chesapeake Bay.  In 2012, a second location was added in the historic neighborhood of Canton, just minutes from downtown Baltimore's Inner Harbor
Apply for this job by filling the form